Past Winners
The Spirit of Hong Kong Awards celebrates the achievements of truly remarkable people who might otherwise be off the radar. The South China Morning Post recently ran a series of investigative articles called "Spirit of Hong Kong" to spread these stories that touch our hearts.
You can read the stories behind the 7th Spirit of Hong Kong Award winners below: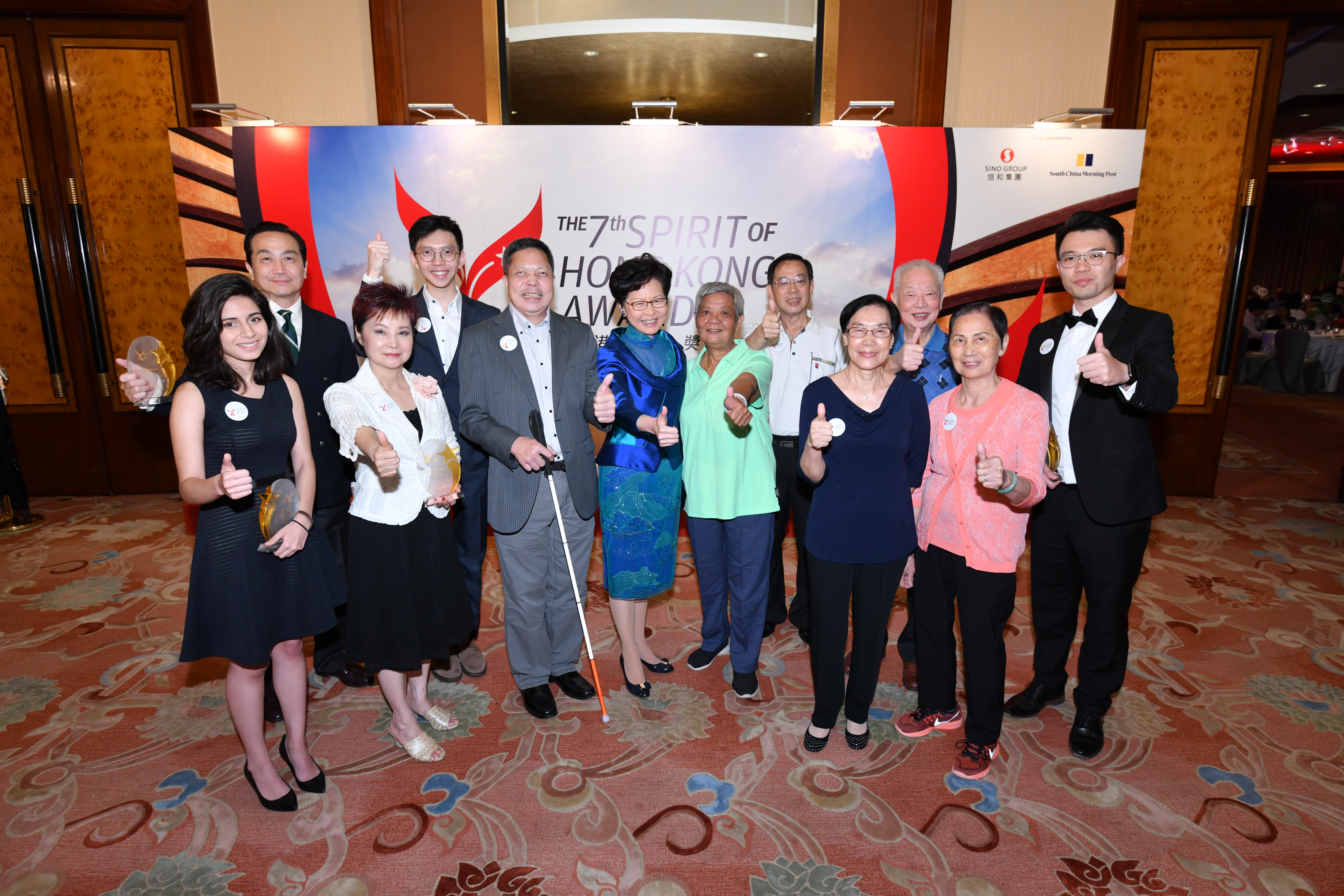 Chief Executive Mrs Carrie Lam (center) with this year's winners of Spirit of Hong Kong Awards (from left) Sana Khullar, Stephen Chu Yiu-wai, Cecilia Lam Shiu-ling, Alex Yu, Tang Kwong-po, Fung Heung-lan, Representatives from The Super GoldenAge volunteer team, and Allen Yu Chi-shing at the award's ceremony.

The Spirit of Community Award – Cecilia Lam Shiu-ling
The Spirit of Culture Award – Stephen Chu Yiu-wai
The Spirit of Innovation Award – Aldrin Yim Kay-yuen, Allen Yu Chi-shing
The Spirit of Perseverance Award – Tang Kwong-po
The Spirit of Youth Award – Alex Yu, Cissy Lu, Dickson Yau, Francisca Lam, Sana Khullar
The Spirit of Teamwork Award (Group) – The Super GoldenAge volunteer team
Lion Rock People's Choice Award – Fung Heung-lan
Below are the stories of the past winners: